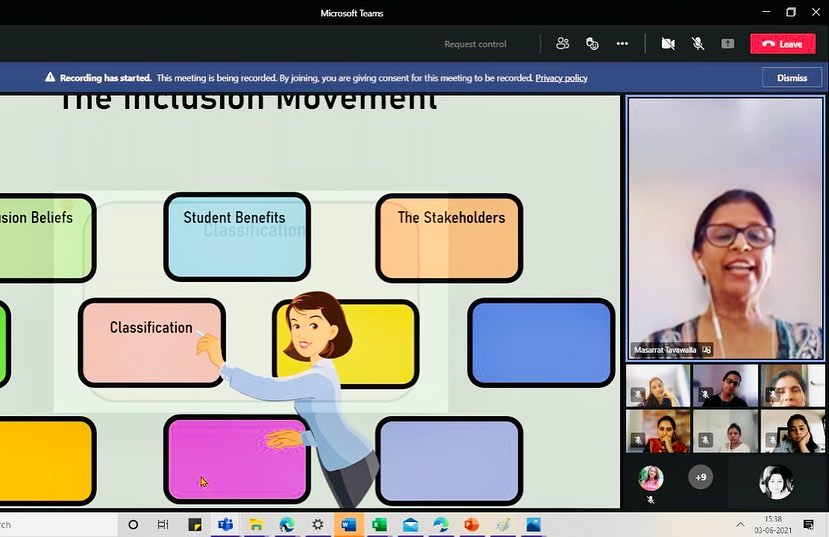 We were pleased to organize this workshop on "Basics of Inclusion for The Harmony Tree and looking forward to collaborating for many more such workshops in the future.
---
It was a great pleasure to have you with us at The Harmony Tree and organize such an amazing two day workshop on the "Basics of Inclusion".
The strategies you mentioned helped the entire teaching faculty to make their teaching and learning practices more effective and innovative.
We will always remember the positive approach and open-minded attitude you demonstrated during these sessions which brought in zeal and enthusiasm in every participant. We look forward to carry out the same within us and pass it on to our children which makes their learning journey a memorable one.
Thank you for all the things you have done towards enhancing our skills and also align it with our school Mantra "Child Centric Approach".